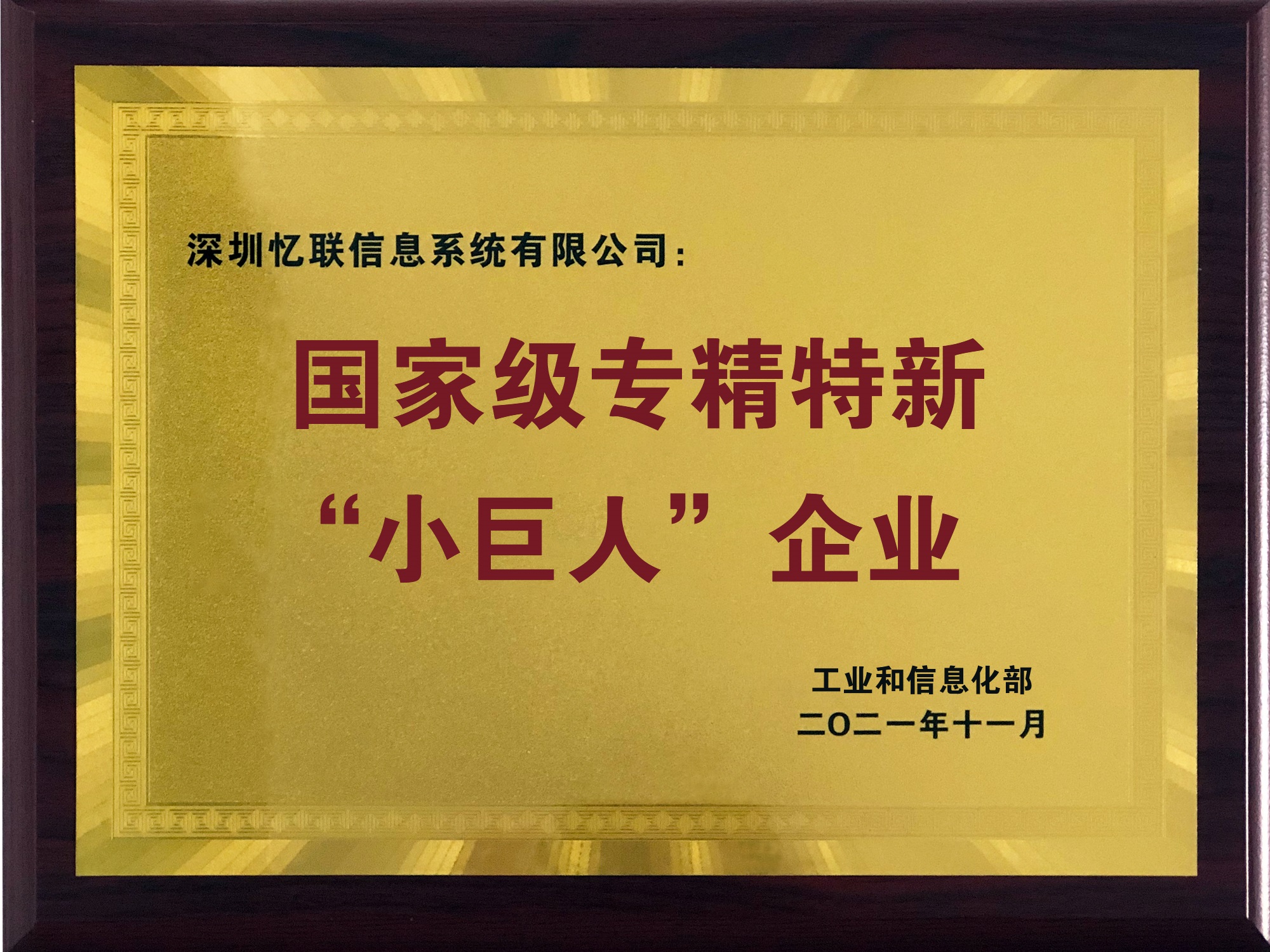 Union Memory, a leading provider of flash memory solutions, announced today that it was selected the third batch of SRDI Enterprise by the MIIT.

On July 19, 2021, the MIIT publicized the list of the third SRDI Enterprises, and Shenzhen Unionmemory Information System Limited was listed. After a 5-day publicity period, Union Memory won the honor.

The SRDI Enterprises with four advantages of specialization, refinement, differential and innovation, which focus on market segments, have strong innovation capacity, high market share, possess key core technologies, and have excellent quality and efficiency. They have good performance and are expected to become "giants" in respective industries or regions through nurturing and promoting their healthy growth.

According to relevant requirements, the MIIT embarked on the incubation and cultivation of the third SRDI Enterprises, and through the preliminary examination and recommendation of the competent authorities over SMEs in various provinces, reasoning of qualification by related industrial associations, review of experts and other procedures, a total of 2,930 enterprises were qualified, including 288 enterprises from Guangdong Province and 134 ones from Shenzhen.

Cody Wang, Union Memory's CEO, said that "we are very pleased to be selected as one of the MIIT's third specialized, refined, characterized and innovative "Little Giant" enterprises, indicating a high recognition of our innovation capacity. In the future, Union Memory will continue to focus on ESSDs, CSSDs and the field of embedded storage, providing high-performance and highly reliable products and solutions for servers, data centers, PCs, mobile terminals, smart wearables and other applications. We look forward to creating greater value for our partners through continuous innovation and driving their business growth."